Reporting
Measure the success of your Identity Marketing Programs quickly and easily— all from the MySheerID platform.
Overview
The SheerID reporting dashboard is your one-stop shop for your verification tracking data.
To access the dashboard, click the Reporting icon in the left-hand navigation menu. Your initial view is an aggregate picture for all of your programs, including verification and trend visualizations.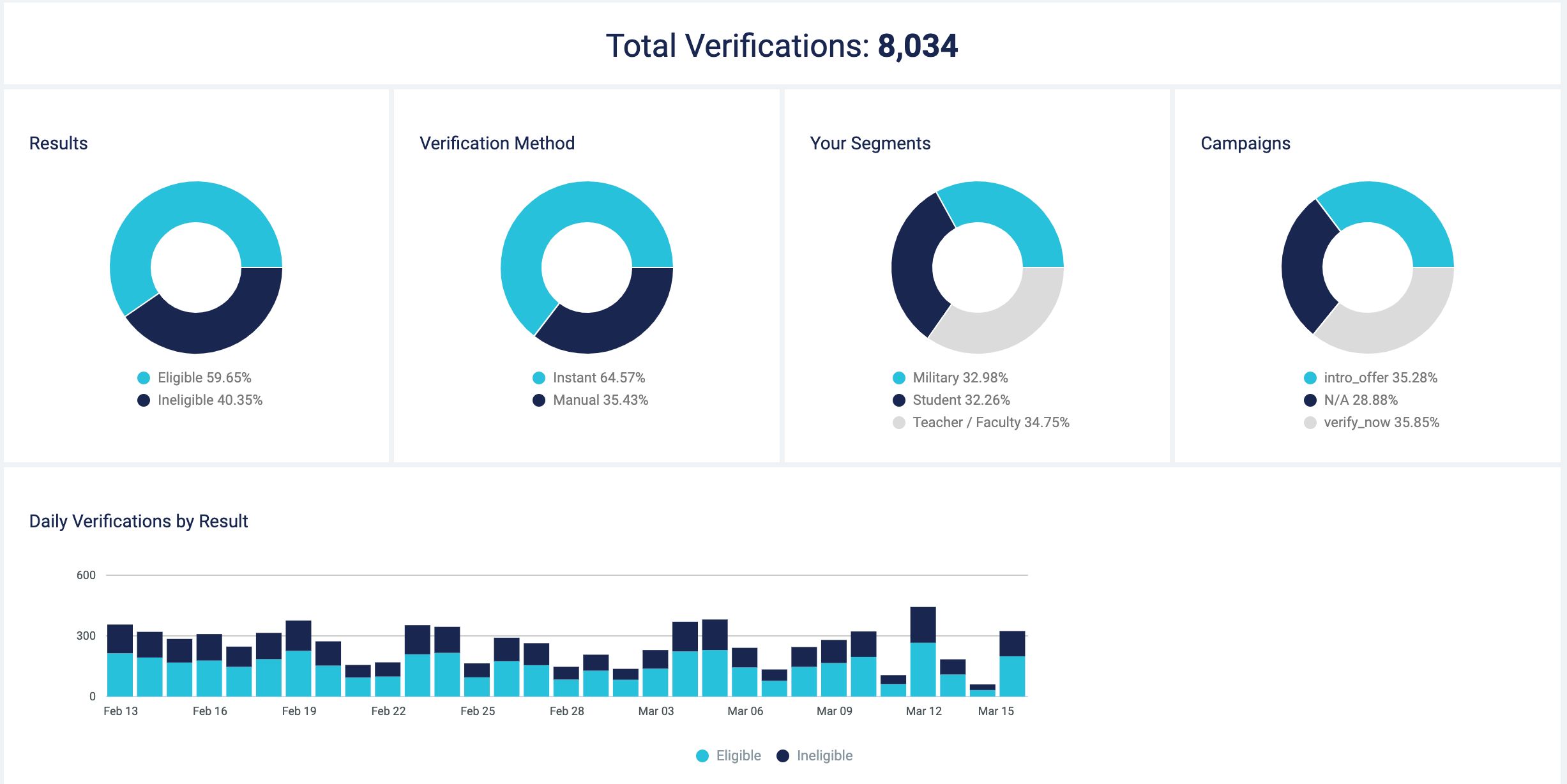 Verifications
When you first access the dashboard, you will see your total verifications across all programs by result, method, and segment. To view data for a specific offer program, choose the program name from the dropdown menu in the top left-hand corner of the dashboard.
You can also filter the data based on segment, verification results, country, or date. See Filters for details.
Note: All accounts have access to a demo performance dashboard that is populated with simulated data, giving you a feel for the types of data and reports that are available within the performance dashboard. To access the demo dashboard, choose Demo Dashboard from the dropdown menu in the upper left corner of the Reporting section.
Filters
From the main dashboard view, there are several filters that you can apply to drill down into specific programs.
Program Filter
Click the dropdown caret next to Dashboard to view data for a specific offer program. Data for the selected program will be shown, if available.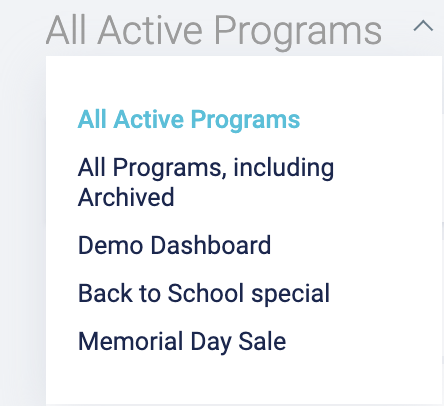 Advanced Filters
Slice and dice your key metrics by important program attributes including:
Segment
Program
Country
Result
Click Advanced Filters to reveal additional filtering options.

Date Filter
Click the date picker in the upper right-hand corner to choose a beginning and end date for your report.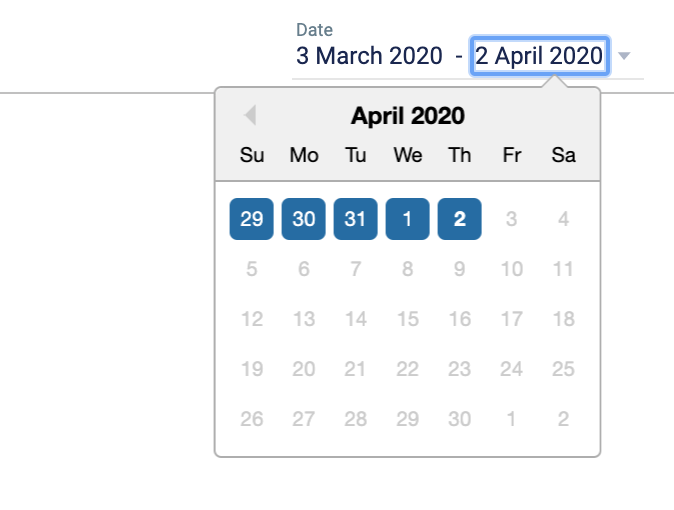 Trends Analysis
To analyze how your program performs over time, and how changes impact results by comparing verifications, we provide the following data visualizations in the dashboard: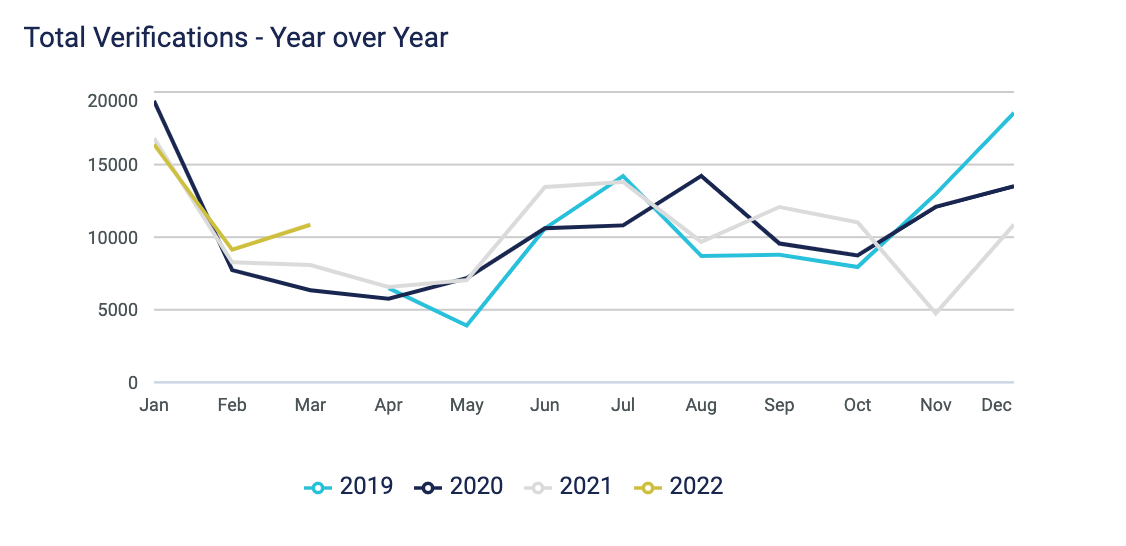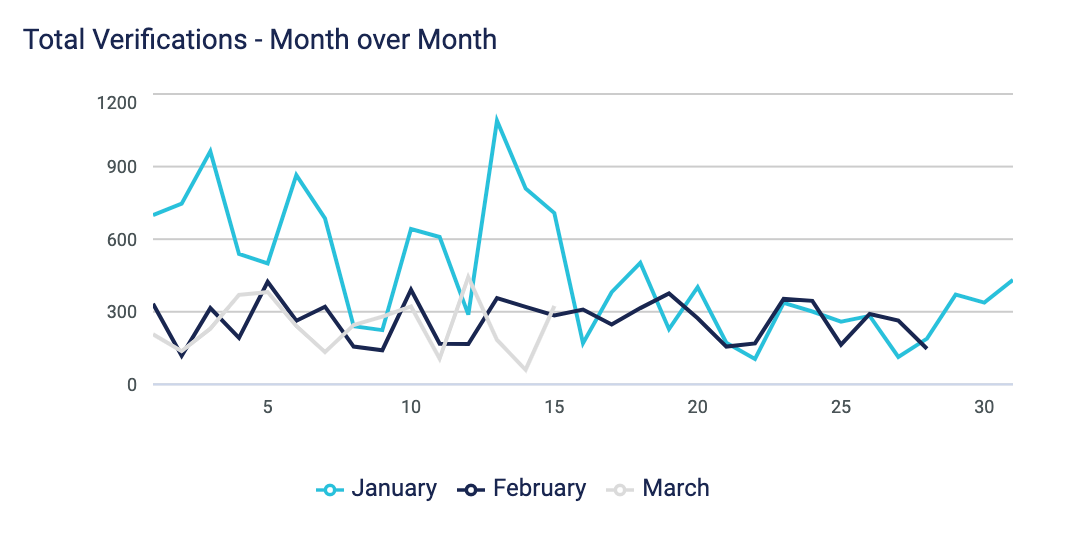 To download these data in CSV format for import into your own business intelligence tools, click the Download Report button in the upper right-hand corner of the dashboard. Select the relevant date range and click Download Report once again.
You may also choose to receive an email when the report is ready for download.
Search
To search for verification details on a specific customer, click the Search icon in the left-hand navigation menu.
See Search for more information.
Legacy Dashboard
To view legacy dashboards such as the Performance Dashboard and ROI Impact Dashboard, click More Data at the top of the page.