January 19 Release
This release includes a new step in the creation of a program, Eligibility.
In This Release
Eligibility Step in Program Creation
To simplify setting the eligibility criteria for new offers, we moved the sub-segment selectors out of Program Settings and combined it with the Offer Name in a new Eligibility step.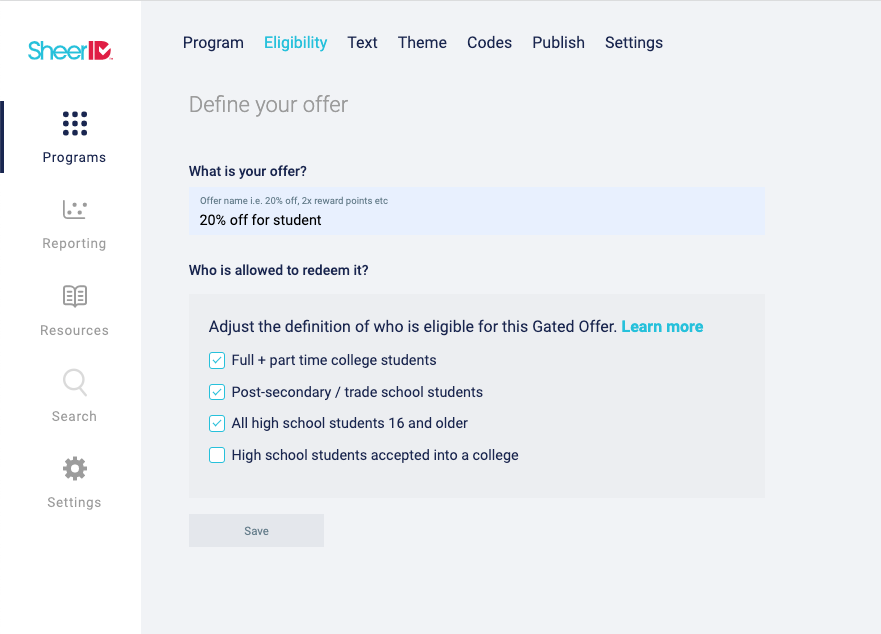 Now you will set the qualification criteria and a descriptive name for your offer during program creation.
See Eligibility for details.