May 1 Release
Increased coverage for medical workers, enhancements to MySheerID roles, and reporting improvements.
In This Release
Added Other Medical Professionals
In response to the demand generated by the COVID pandemic we've added coverage for all medical and health workers. You can now verify medical professionals as a Nurse, Doctor, or Other Health Worker on SheerID medical forms. This is available in the US, as well as the UK, Germany, and France. For more detailed information on EU programs, please contact your Account Executive.
MySheerID experience now tailored by role
Roles in MySheerID are an important tool to provide tailored access to features based on your staff's responsibilities. In this release we changed the site's navigation to direct people only to appropriate places on login. For example, users with only the Reporter role will land on Reporting and not see the option for Programs. We also added the Program Admin role. User admins can visit the Users tab in Settings to assign that role, which grants users access to Program content.
New Save button for editing self-service programs
We have improved the UX for making text changes to programs in Test Mode in this release. Text and theme updates are immediately displayed in the preview form. You just need to click Save to commit them. In order to prevent unsaved changes from being abandoned, a dialog is shown if you attempt to navigate away from the page.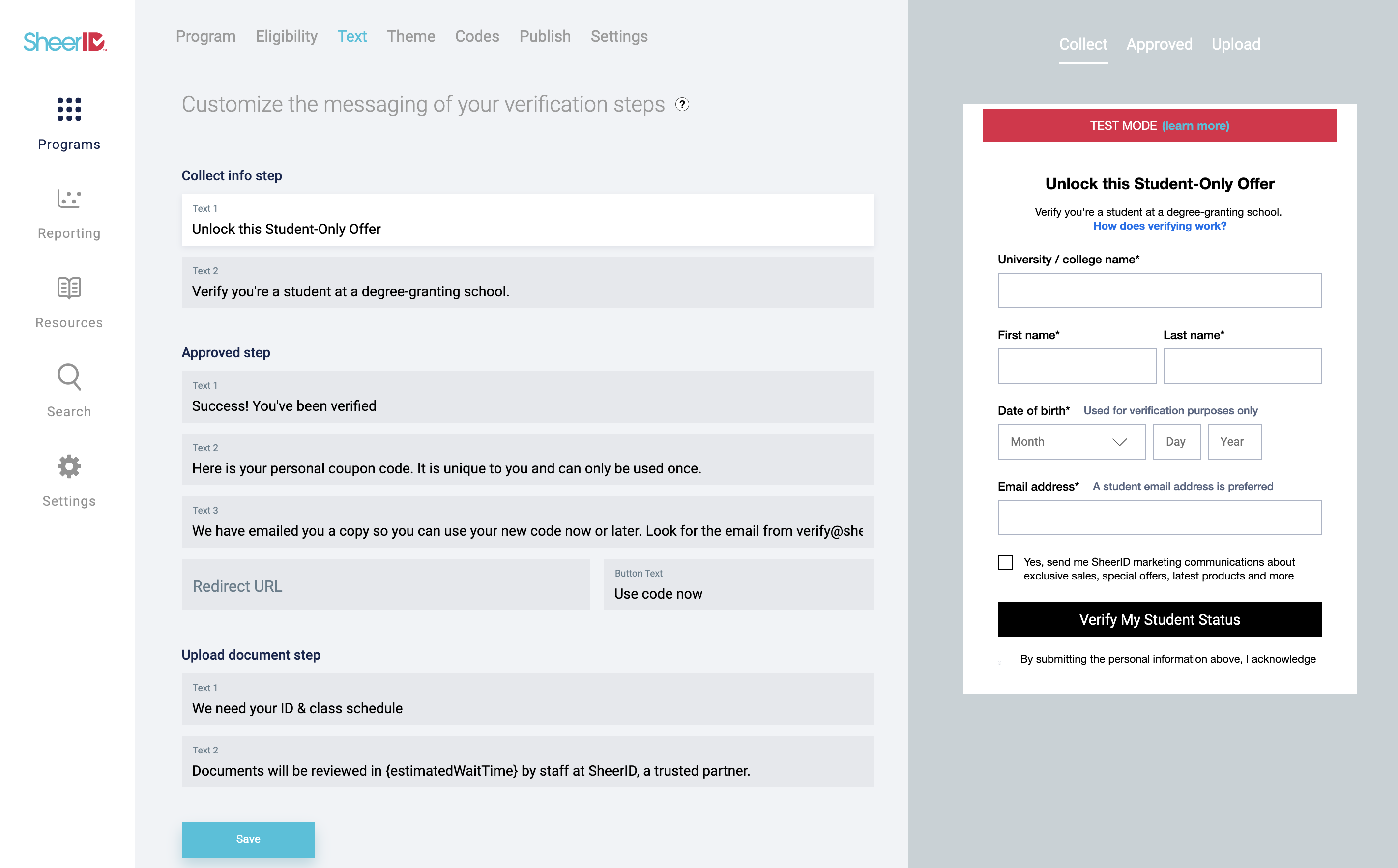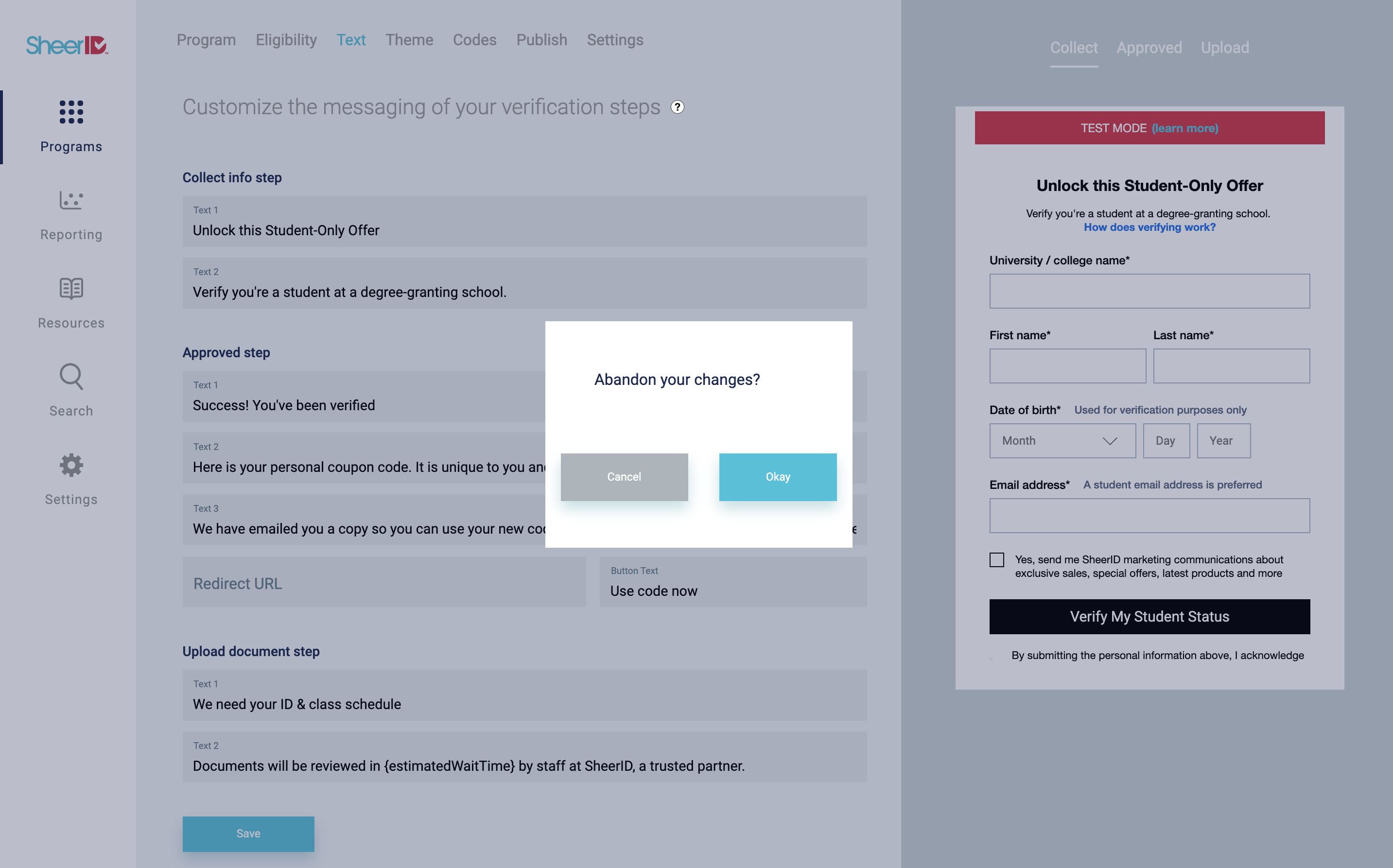 Reporting Dashboard Improvements
This release continues our commitment to rapidly address enhancement requests for the new Dashboard in MySheerID. We made all graph and chart colors consistent. True always = blue, False = red and NULL = gray. Bar graph labels are also ordered to match the order in which the colors are displayed.