September 5 Release
Our September 5 release brings security updates and tools to help you with conversion tracking.
In This Release
Security Upgrades for MySheerID
We have made several security upgrades to MySheerID. These upgrades focus on security for SheerID users and your customers' data.
Security Updates:
Deleting a user from an account will immediately disable them.
Changing a user's permissions will immediately take effect and prompt a re-login.
Login failure handling has been improved.
We no longer store any user information in the browser's local storage.
Addition of Conversion Tracking scripts to MySheerID
It is now easier for you to integrate Conversion Tracking because we include it directly in the MySheerID installation experience. This feature allows you to populate your ROI Impact Dashboard with sales data and quickly see the ROI of your SheerID programs.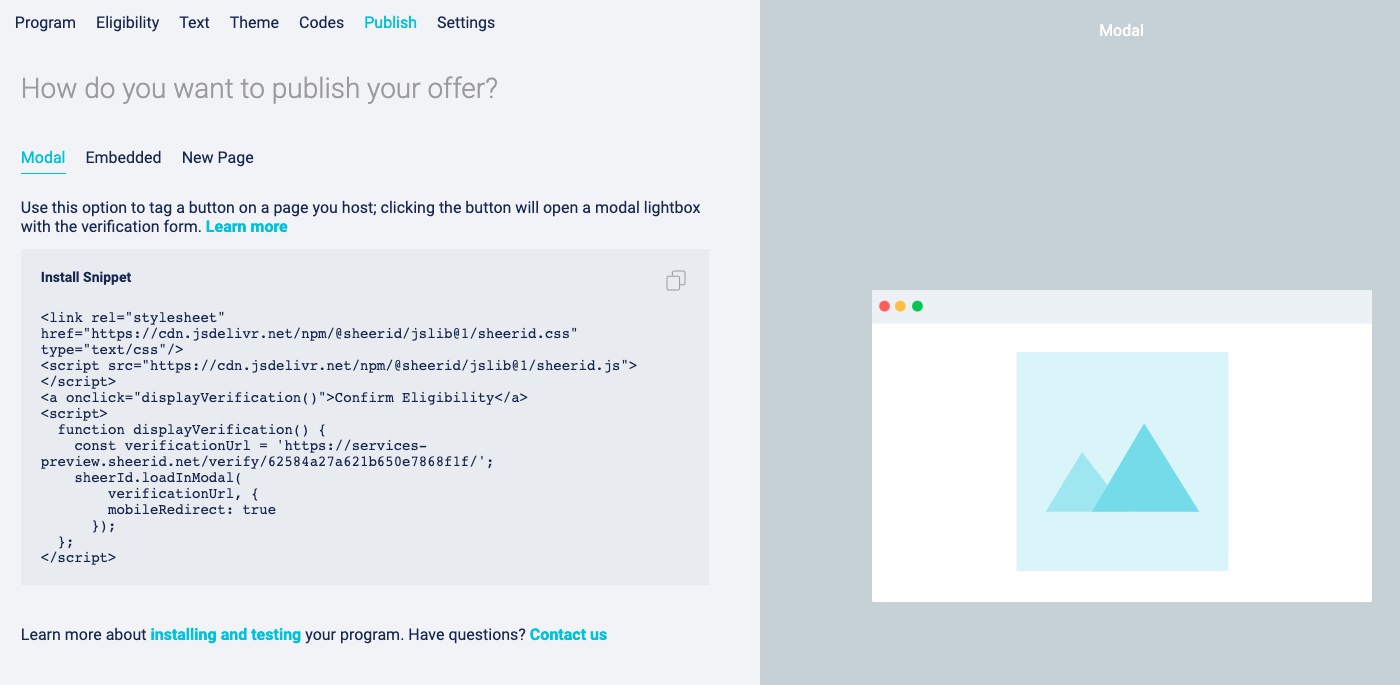 How it works:
Copy the installation code with the conversion tracking script in order to store the verificationId for any verification in a first-party cookie.
Copy the conversion tracking script and add it to your post-conversion page to read the verificationID from the cookie and send it to SheerID with the spending amount of that verified person's transaction.
Once in place, you can view the revenue generated by your program in the ROI Impact Dashboard.
Note: At this time the ROI dashboard needs to be explicitly added by SheerID. If you have added tracking, make sure to contact Support with a request to add the dashboard to MySheerID.
Additionally, there are JavaScript and REST API methods that do not utilize a cookie. You can learn more about all these methods in our Conversion Tracking tutorial.