August 7 Release
Our August 7 release brings two highly anticipated features to MySheerID: custom metadata tracking and default verification limits.
Custom campaign analytics tracking
Many of our customers want to tie the performance of verification programs back to the marketing campaigns that drove users to them.
For example, when a user clicks a link in a marketing email or Facebook ad, that link contains a campaign parameter (e.g. utm_campaign). Passing this value through to the verification report helps you identify the best performing campaigns and optimize your marketing efforts.
Now you can track campaign and other custom metadata in MySheerID, without needing to rely on our Client Delivery team. Define the metadata to be tracked along with your verifications, such as the utm_campaign or any key-value pair that you wish to include in your reporting.
In your program's settings page, turn on metadata options and define the keys you wish to track. When calling our verification URL, simply pass us your defined key with the appropriate value as a parameter, e.g., https://services.sheerid.com/verify/<YOUR_PROGRAM_ID>/?utm_campaign=back_to_school and we will store the data alongside the SheerID verificationID for reporting purposes.
Later, you can access this data by downloading a verification report and/or using our API to get the verification metadata.
In the example of passing in utm_campaign, you can download the verification report and run a pivot table to see which traffic sources are yielding the most approved verifications. In the example of passing in a userID, you can also set up a webhook; when that webhook URL is notified of an approved verification, you can query our API to ask for the userID of that approved consumer.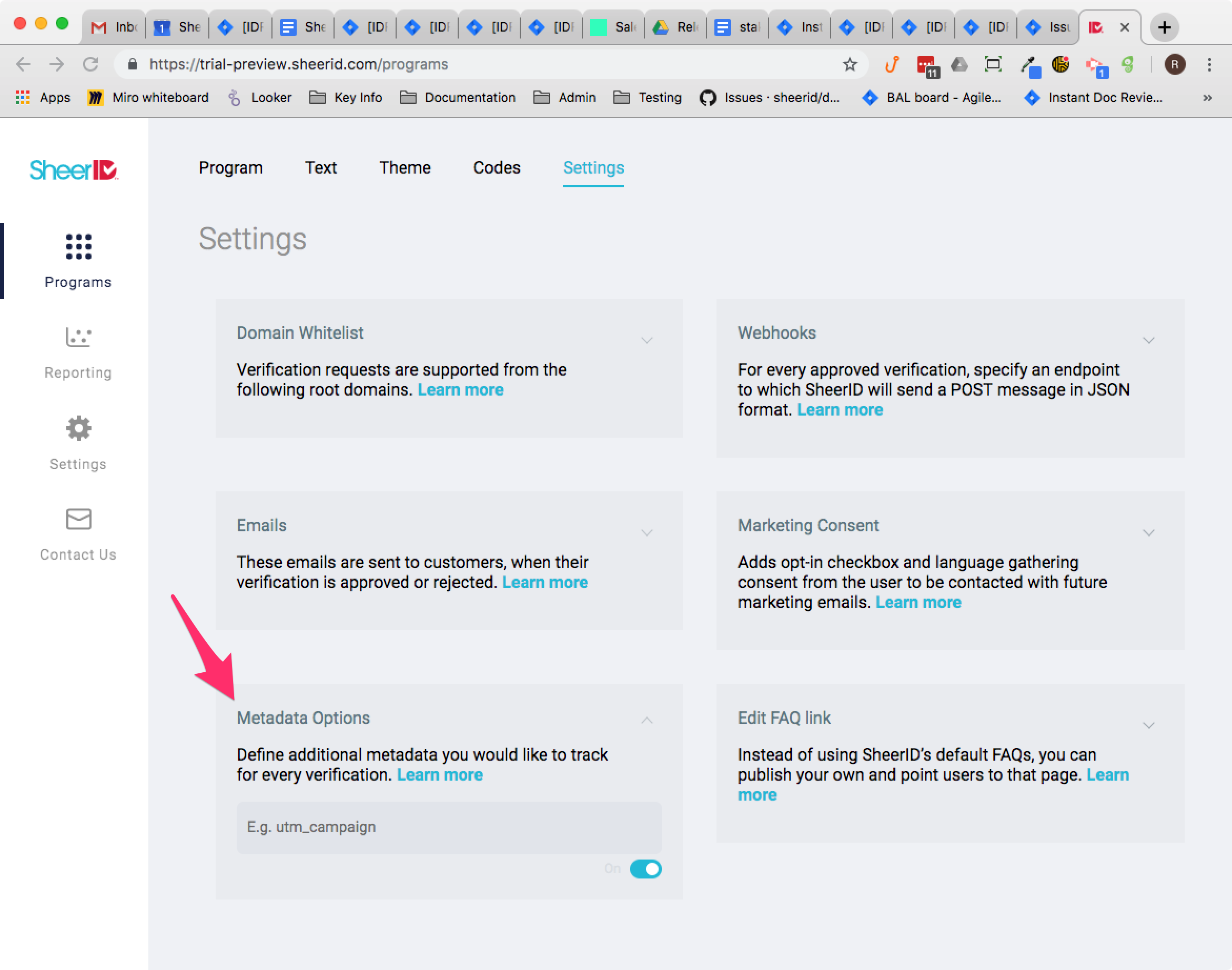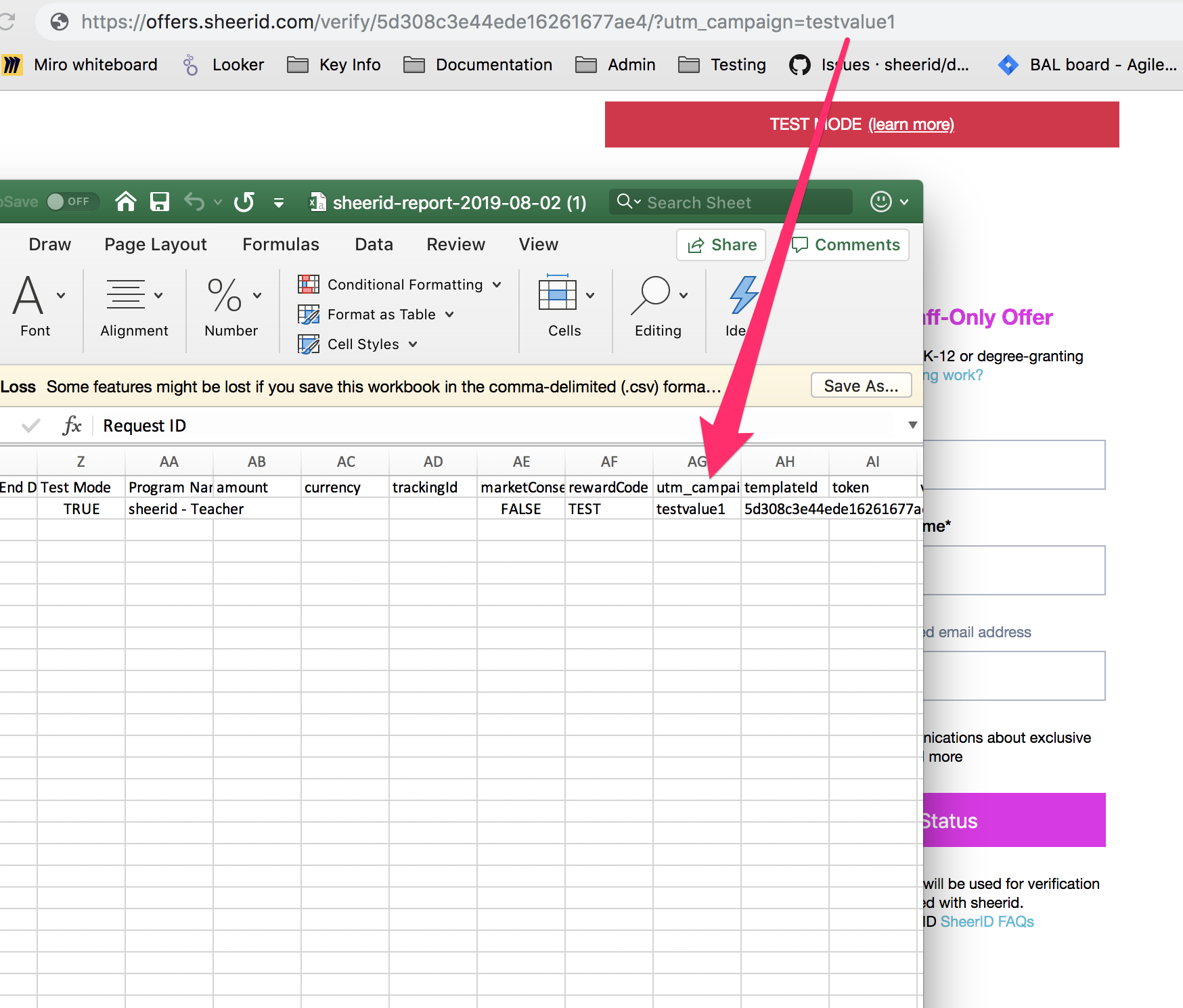 Smart fraud prevention settings for new programs
All programs made in MySheerID going forward will have a default verification limit to ensure smart fraud prevention is in place. The new setting defaults to 1x every 180 days, meaning an individual may only redeem your offer once in a 180-day period.