Hosted Landing Page
Create a separate landing page for your offer.
The offer landing page gives your SheerID program a digital "home". With it, you can grab consumer interest with interesting imagery, describe your offer, and invite them to get verified. It's an easy yet powerful way to start driving interest in your offer.
Offer Landing Page
This is the simplest method you can use to launch your program to a live audience. SheerID will create and host a simple yet powerful page for you. You need only link to this page from your website and marketing campaigns, and SheerID handles the rest.
Page functionality
When setting up your landing page, you have the following options:
Upload background
Upload page logo
Define page text:

Header
Sub-headline
Instructions on how to redeem your offer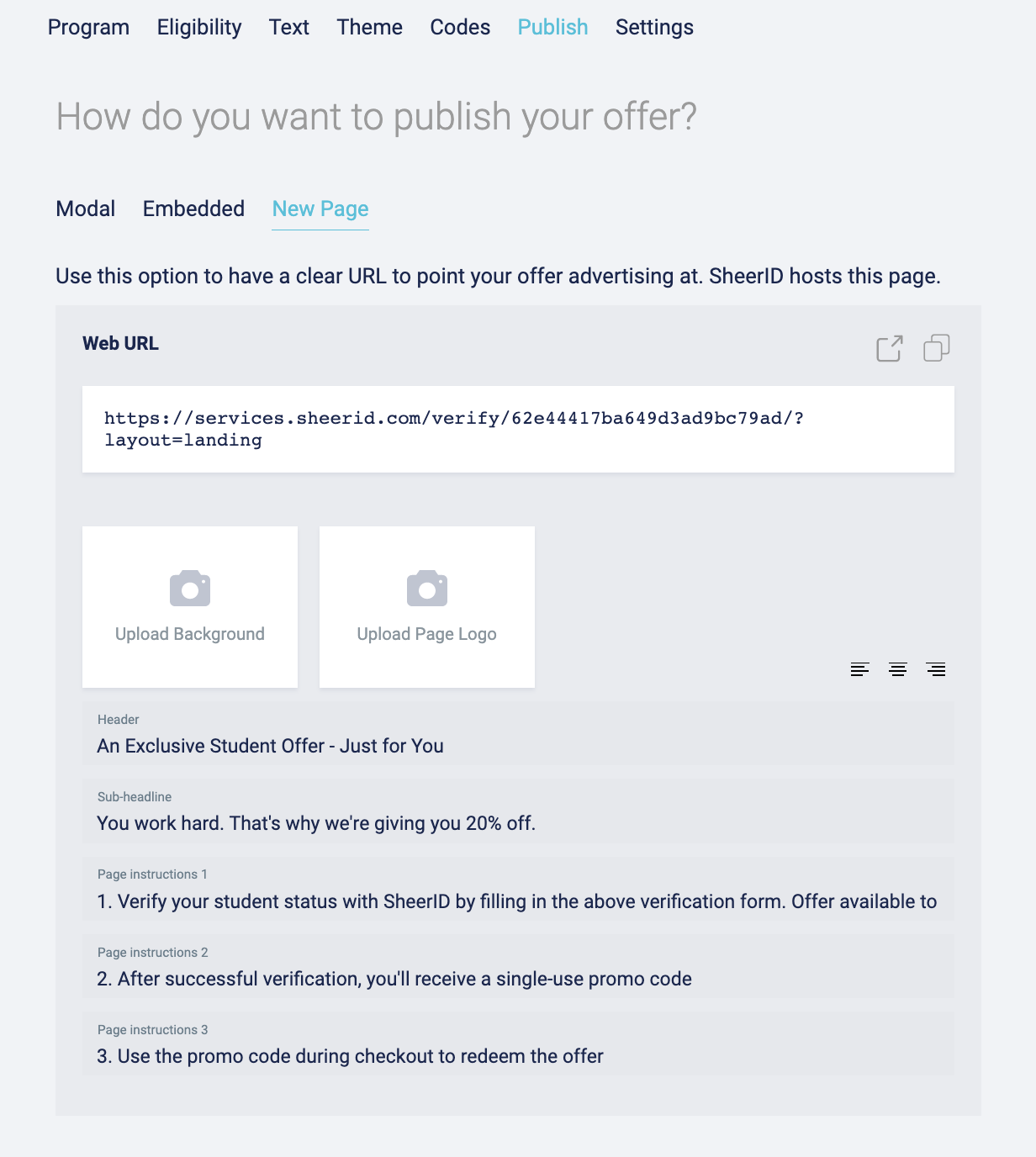 Additional built-in features include:
Responsive design, optimizing for mobile and tablet experiences
Open Graph protocols which enable easy sharing via email, SMS, and social networks
Support for metadata via URL query parameters, e.g., if you append "?utm_source=foo" then that key-value pair will be saved as metadata with the verification. See Metadata Options for more information.
Publishing your offer
When you are ready to market your offer, link to your offer landing page from your social media channels and other campaigns.
The landing page is a complement to any other publishing strategies you may employ. You might wish to link to the landing page in your site's footer in addition to embedding a form in the context of a different flow elsewhere on your site.
For example, you could link to the offer landing page in your site footer and have a button deeper in your checkout flow to prompt your site visitors to get verified.
Note:
The offer landing page is most commonly used with coupon code reward strategies, in which it is easy for the verification journey to occur independently from other activity on your site. If you are using an
account-linking reward strategy
, you will likely want to create a custom offer description page that includes step-by-step instructions of what a consumer needs to do.
Landing page examples
Mobile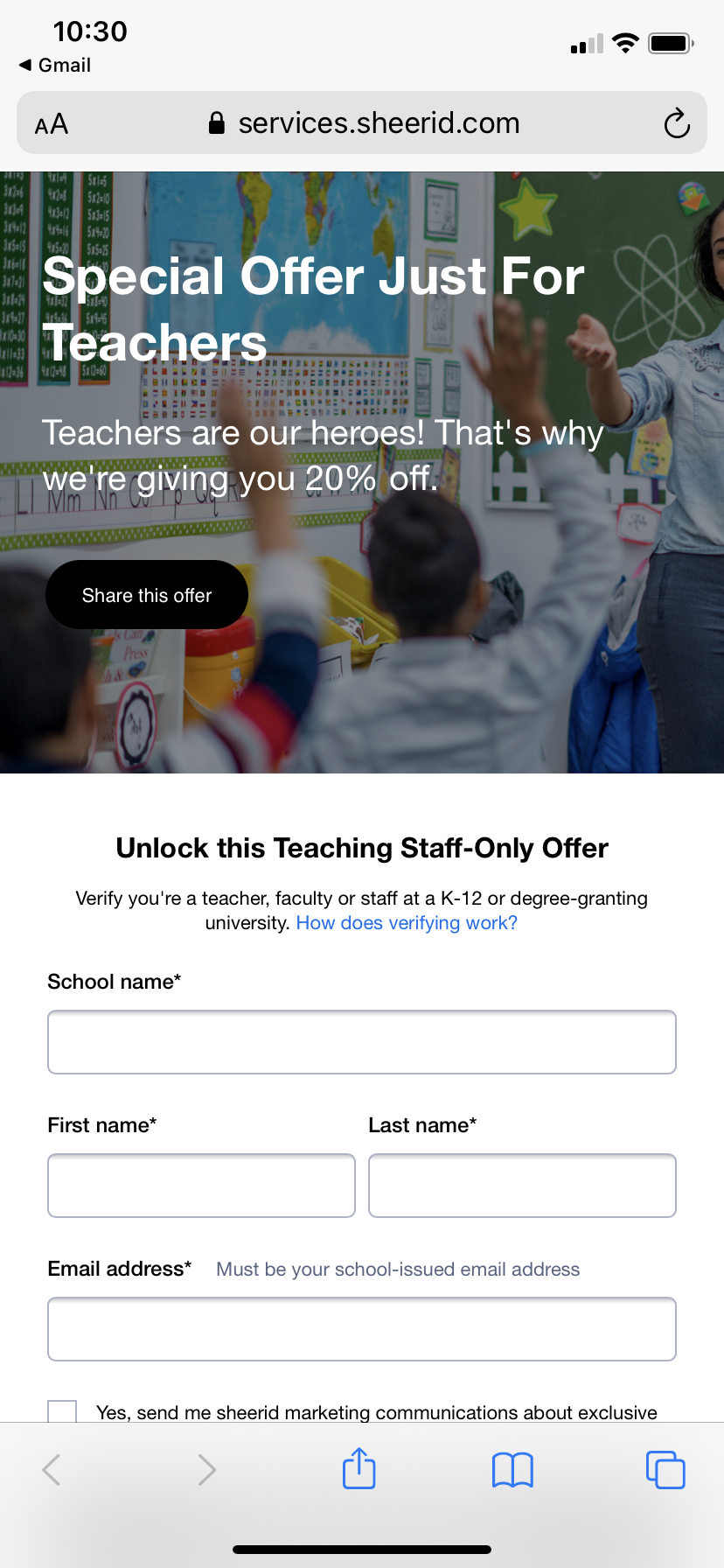 Web